Insights
My Food Bag's offer is food for thought
After dishing out more than 85 million meals to some 300,000 Kiwis, My Food Bag has become a household name in New Zealand, whetting investors' appetite as the first listing on ...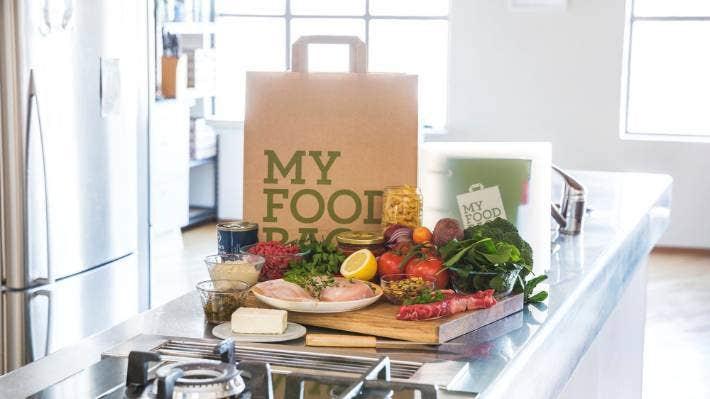 OPINION: After dishing out more than 85 million meals to some 300,000 Kiwis, My Food Bag has become a household name in New Zealand, whetting investors' appetite as the first listing on the NZX for the year.
But will celebrity chef Nadia's Lim's culinary genius, (kit-set meals delivered to your door), prove to be a worthy investment now that this space has become increasingly crowded with the likes of Hello Fresh, Woop and a litany of ready-made equivalents at the supermarket?
There's no doubt this is an opportune time for Waterman Capital (the private equity firm which brought into My Food Bag in 2016) to exit, given the massive Covid-19 driven sales boost and frothy equity markets.
My Food Bag plans to sell up to 185 million shares, valuing the company at just under $450 million.
In terms of valuation, this was priced at the very top end of the early indicated IPO price range.
A major selling point is an expected gross dividend yield of 5 per cent for the 2022 financial year, an enticement for investors looking for income and alternatives to thankless term deposits.
A key determinant as to how an IPO will perform when it lists is the level of investor demand and general enthusiasm for the offer.
Last month, My Food Bag tested the waters trying to gauge the level of interest among its customer base and also local fund managers. It subsequently revealed that 10,000 users and employees have indicated non-binding interest in the priority offer.
Given the brand is a household name, it will be interesting to see whether it generates mass retail investment outside traditional brokers.
Existing shareholders, including funds controlled by Waterman Capital, are looking to sell around 75 per cent of the business. This implies a raise of around $330m.
This is not a small amount for the market to digest, especially if it struggles to attract large offshore investors – ironically the offer size is probably seen as too small for them.
However, several big-name New Zealand fund managers have already committed and the anticipation is building.
Over the medium to long-term, the fundamentals of the company will drive returns. On this front there are a few considerations for potential investors.
It remains to be seen whether the revenue boost generated by new Covid subscribers will be sustained. Subscription models are inherently sticky but it's a competitive market and (usually we're free to shop, cook and dine-out.
Pre-Covid, My Food Bag was fighting to maintain its customer base, with German-owned Hello Fresh making aggressive overtures on its customer base with discounts and teaser offers.
Unlike My Food Bag, Hello Fresh has a revenue growth strategy, with less emphasis on current profitability. My Food Bag's strong and loved brand was likely instrumental in keeping its revenues stable in the face of such competition, and it also looks as if the market has expanded to allow for multiple players.
As first to market, My Food Bag does have an advantage, chiefly its database of around 300,000 customers. With digital capabilities and nationwide coverage, it has the ability to reach nine out of every 10 New Zealand homes.
Building on its brand and customer base, the business is expanding its product set into the broader online food and grocery market. This could be interesting if they look to offer a premium Farro Fresh type "bolt-on" offering, if you believe that My Food Bag customers are prepared to up their weekly food spend.
My Food Bag's offer embraces the ongoing shift to online shopping and the desire for time saving convenience. However, as always, the business model and projections are subject to a number of risks which we will only know the answer to in time.
Food for thought before the bell rings.
Hamesh Sharma is a portfolio manager with ethical fund manager Pathfinder Asset Management. This article is not financial advice nor a recommendation to buy or sell My Food Bag shares.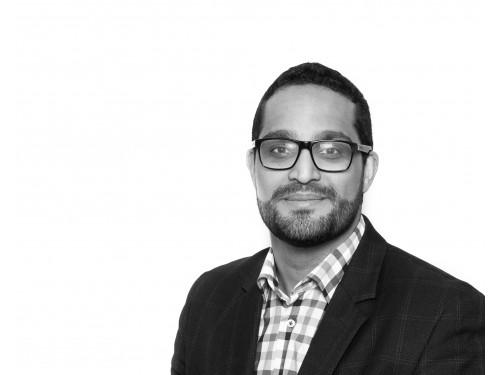 Hamesh joined Pathfinder in April 2019 and primarily manages Australasian equities. Hamesh has 10 years' financial markets experience, beginning his career as an analyst in the investment strategy team at Goldman Sachs JBWere, after a summer at the Reserve Bank of New Zealand. Prior to Pathfinder, he co-founded an independent stock market research firm. Hamesh holds a BCom (Hons)/LLB from Auckland University.