Insights
Pathfinder KiwiSaver Plan & V on Wheels want to help you become a Climate Warrior!
We've partnered with NZ's first Vegan delivery service V on Wheels to give 2 families a head start in becoming climate warriors.
Data¹ shows that the biggest individual impact you can have on climate change is your diet. Specifically, eating plant-based one or two days a week.
This is exactly what the author Jonathan Safran Foer challenges us to do in his wonderful book We Are The Weather. He readily admits it isn't as easy as it seems; in an airport in a lonely town whilst touring his other book Eating Animals (a book about not doing that) he ended up eating a hamburger.
No one's perfect. But Foer (and a growing number of scientists, environmental campaigners and animal rights activists) want us to know there's something better than perfect: enough.
It is enough to eat plant based once or twice a week. Of course, it is better to do more, but enough will more than do.
And by 'more than do' we mean in the quantum of billions. New data from the German food-tech start-up Greenforce revealed that if everyone shifted to plant-based foods just two days a week for a year, it would be the equivalent of planting nearly 14 billion trees².

Animal products create more greenhouse gas emissions than the entire transport sector. At Pathfinder we don't invest in factory farming, in large part due to the negative environmental ramifications. But the damage goes beyond obvious emissions to include loss of biodiversity and what the writer George Monbiot describes as 'carbon capital account' – the carbon opportunity cost of producing this food rather than another one. Basically: What could that land be used for instead?

"If you are producing meat, for example, what might land be used for if you took meat away? If you are growing forests there instead or peat bog there."
Monbiot says what we eat is a "huge issue", alongside our transport habits. "Most of what you can do at an individual level is weak by comparison to what governments need to do … but changing diet does not. That has a major impact," he said.
Of course there's also the animal welfare component. Our investing considers people, planet and animals. In fact, our original name 'Caresaver' had, at its core, a consideration for animals – the A in Care, stood for "Animal welfare".
The name of our KiwiSaver has changed, but our respect for animals hasn't. We still don't invest in factory farming, livestock export, animal testing or animals for entertainment. 

Yes, there's a lot of bad news around and sometimes it can feel pointless doing anything in the wake of corporate indifference and governmental passivity - but as Mike Davis (Californian environmental writer and so called 'prophet of doom') says 'despair is useless.'
And at Pathfinder, we're all about being useful.
So, when we discovered a KiwiSaver member of ours was also the founder and head chef at V on Wheels, New Zealand's first vegan meal delivery service, we thought it was the perfect chance to create the opportunity for two families to go plant-based twice a week for a month.

How to enter: head over to V on Wheels instagram page here. Tag someone you nominate to go on this 'vegan for a month' journey with you & comment with why you want to go vegan to help out the world.

Winners will be picked by me, Lily – Creative Director at Pathfinder KiwiSaver Plan. I'm looking for people who are passionate about making a meaningful effort to address climate change but who need a bit of support or encouragement. If you win, the person you tagged also wins.

Winners get: 2 vegan meals a week, per family, for a month (delivered).
Good luck! 

¹ https://www.theguardian.com/lifeandstyle/2021/apr/25/going-vegan-can-switching-to-a-plant-based-diet-really-save-the-planet.
²https://bit.ly/3Rsmo30
T's and C's

Starts 1st September 2022, ends midnight 30th September 2022.
Winners will be drawn on October 3rd and notified via Instagram no later than 7th October 2022.
We will let the winner notify the friend they tagged.
Eligibility Criteria:
Size of families (limited to 4 people per family).
Prize = 2 vegan meals a week, for a month, per family. Four families will be fed. There will be two winners (each winner gets the prize AND the friend they tagged).
Delivery restrictions: Meals are delivered to any urban address in New Zealand (just not rural). This can be your home or your workplace - ideally somewhere where there will be someone home to pop them straight into the freezer. Commercial addresses will receive deliveries earlier than residential addresses, too. Check if your address is urban or rural here https://www.nzcouriers.co.nz/address_checker.html

This competition is not sponsored, endorsed, administered by, or associated with Instagram.
Pathfinder KiwiSaver Plan is paying for the meals the winners receive.
Pathfinder Asset Management Limited is the issuer of the Pathfinder KiwiSaver Plan.  A Product Disclosure Statement for the offer is available at pathfinder.kiwi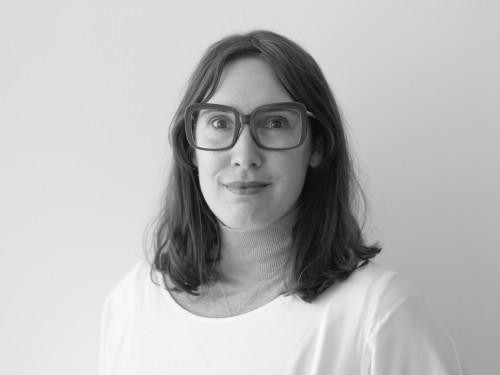 With over 10 years of marketing experience in a variety of industries (such as publishing, creative arts and technology), Lily brings an outsider's eye to the financial industries. Overseeing PR, advertising, communications and brand, Lily is passionate about helping Kiwis harness the power of ethical investing to grow wealth and well-being.