Impact Stories
Pulotu Selio Solomon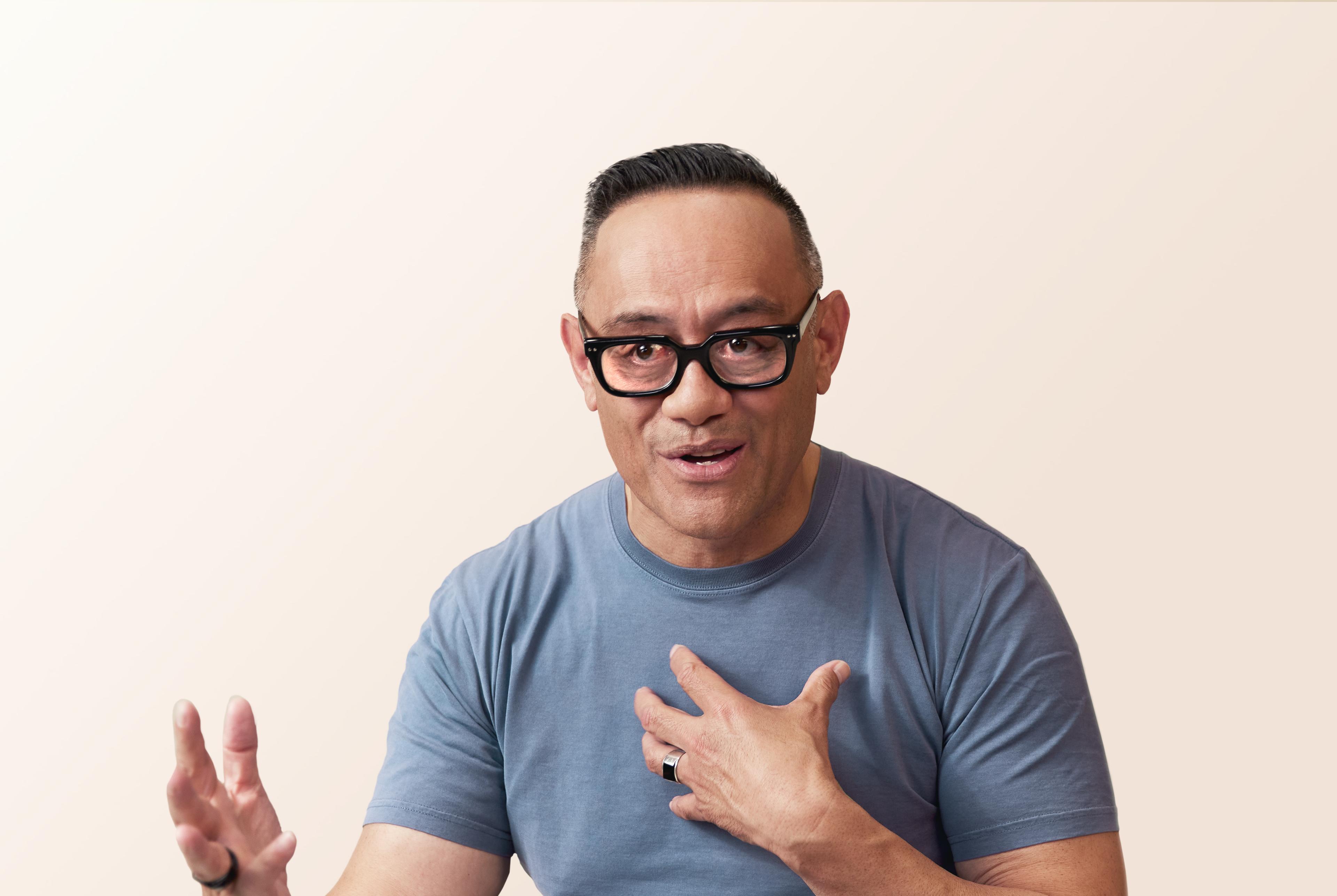 "I wasn't getting much growth from my bank KiwiSaver. When I went to Pathfinder it exponentially

grew*."
Hi, my name is Pulotu Selio Solomon and I'm a Pathfinder KiwiSaver member.
Why KiwiSaver?
For me, with retirement coming, I want to have a good time when I get to that age. I was with a bank and there was no movement for several years – in terms of return on investment and growth.
When I switched to Pathfinder my returns exponentially grew. I could see the growth.

Why Ethical?
I'm a Pacific person, from Samoa, the son of migrants – climate change is affecting our people. Seeing what's happening in the Pacific region – with flooding and whole settlements having to build further back from the sea - I wanted a KiwiSaver that wasn't making that worse.
Why Pathfinder?
I was at a conference where I heard John Berry speak about KiwiSaver, Pathfinder and ethical investing. Until then I had no understanding of what ethical investing was.
Because of where we are in society, with what's going on in the world, I thought 'hang on, I want to switch to a provider who feels a social and moral obligation.'
I actually started to care about where my money is being invested. Now I'm ensuring my money is invested ethically.

Note: Pulotu Selio started out in our Growth KiwiSaver Fund and has since moved to our Conservative KiwiSaver Fund.
*Past performance is no guarantee of future returns. We encourage all investors to seek independent financial advice prior to making investment decisions.


Invest like Selio
Which fund is right for you?
Take our short KiwiSaver Quiz to find out
KiwiSaver Growth
Pathfinder's KiwiSaver Growth Fund is designed to grow your KiwiSaver balance. It is a higher-risk fund which means a larger percentage of your money is invested in shares. As such, you're likely to experience more ups and downs but overall higher long-term returns. This Fund may suit you if you're investing for 10+ years.
KiwiSaver Growth
Return Focus:
Medium to High
Average annual return:
9.0% p.a. since inception July 2019
Minimum suggested time frame:
10+ years (long term)
Risk focus:
Higher
KiwiSaver Conservative
Pathfinder's KiwiSaver Conservative Fund is designed to achieve modest returns with a lower risk exposure.
KiwiSaver Conservative
Return Focus:
Modest
Average annual return:
3.2% p.a. since inception July 2019
Minimum suggested time frame:
3+ years
Risk focus:
Lower