Insights
Best Ethical KiwiSaver Fund Provider - 3 years in a row!
"We took out three categories at the Mindful Money Ethical and Impact Investment Awards 2023"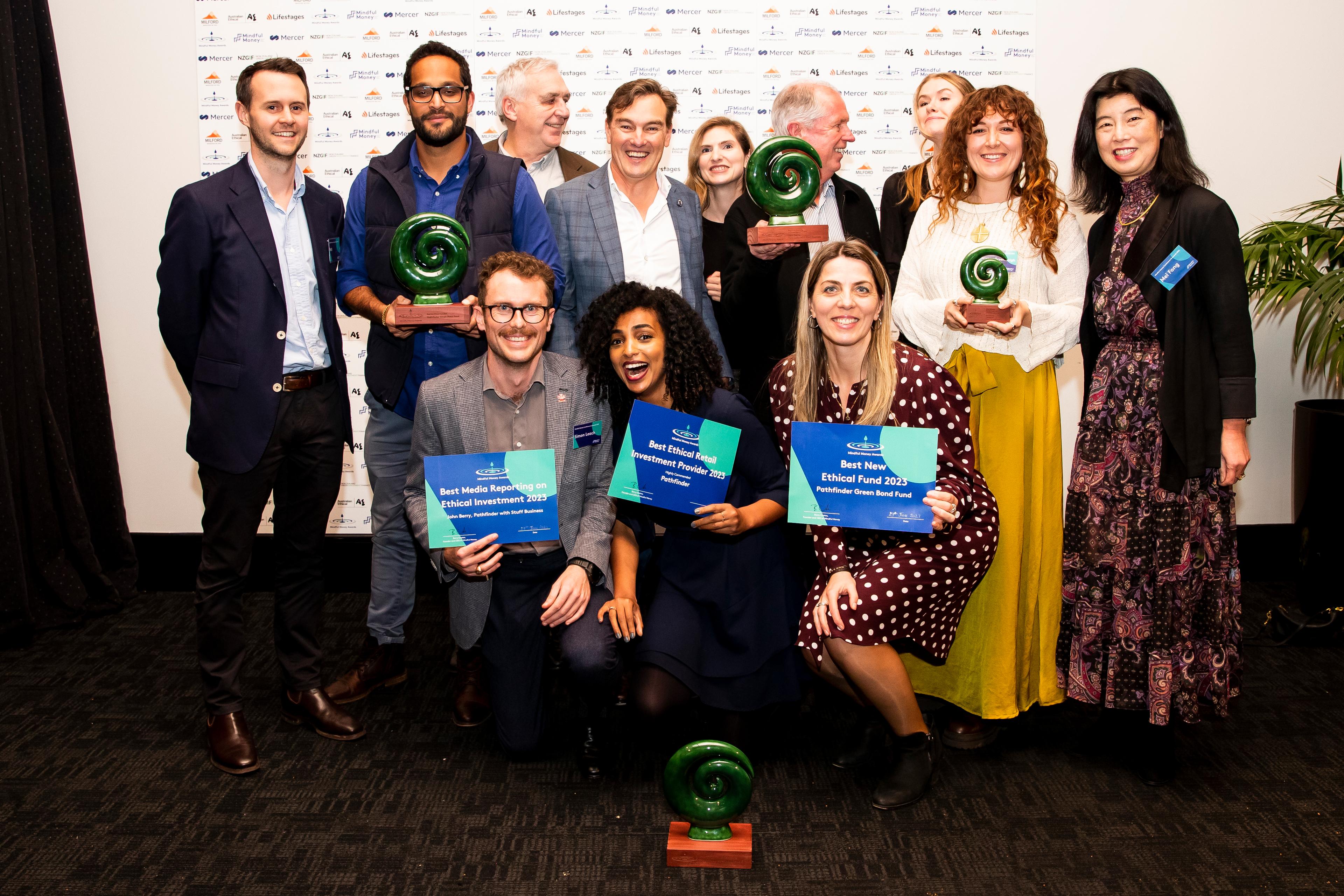 And it's another WIN! A win for Pathfinder and a win for all our members and investors who want to grow their wealth by investing smartly with people, planet and animals in mind.
Pathfinder Asset Management took out three categories at the Mindful Money Ethical and Impact Investment Awards 2023 last night. These awards celebrate leaders in the transition towards ethical investment.
Pathfinder won Best Ethical KiwiSaver Fund Provider, the Best New Ethical Fund award for our Green Bond Fund, and highly commended in the Best Retail Ethical Investment Provider. Pathfinder's CEO John Berry won the Best Media Reporting award for his opinion series in collaboration with Stuff. This is the third year in a row that Pathfinder has won the Best Ethical KiwiSaver Fund at these awards.
At a moment in time when consumers are often mistrusting of companies who say they are doing the right thing, it's of significant importance to Pathfinder to be recognised by Mindful Money - an independent charity whose mission is to promote ethical investment by giving New Zealander's objective information and research to compare their options.
"The award winners show innovation and leadership in ethical and impact investing. There is justification for public concern over greenwashing and exaggerated claims around ethical investment - the winners showed what it looks like when investment providers walk the talk. The awards showed there has been real progress in higher standards, more choices for individual investors and scaled up positive impacts for the climate, environment and social issues."   - Barry Coates, Mindful Money CEO
While it's wonderful to be recognised for our mission to create individual wealth and collective well-being, the most important aspect of our success is ultimately our investors. They are the ones who have trusted us, they are our ambassadors on this path to making change for good.
"It's a source of great pride to hear that Pathfinder won more ethical investing awards! Pathfinder allows me to put my mind at ease, knowing I'm doing the right thing with where I put my money. I had no interest in managed fund investing before, but since switching my KiwiSaver I've now set up investments in the Ethical Growth Fund, the Global Responsibility Fund, and the Global Water Fund. Pathfinder gave me an opportunity to enter into investing in a way that was meaningful and satisfying. I feel good about putting my money towards the companies and industries they invest in." - Marlies van der Laan, Pathfinder Early Adopter 
Thanks Team, thanks to our wonderful investors and thanks to the wider group of people who have supported us, encouraged us and believed in our vision, like or family at Alvarium Wealth (NZ) Limited. It feels like our wins are not just 'wins' for Pathfinder and our investors, but are wins for everyone pushing ethical investing forward in Aotearoa New Zealand.
Read more about the awards here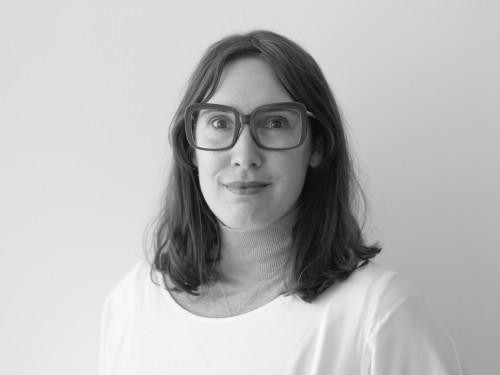 With over 10 years of marketing experience in a variety of industries (such as publishing, creative arts and technology), Lily brings an outsider's eye to the financial industries. Overseeing PR, advertising, communications and brand, Lily is passionate about helping Kiwis harness the power of ethical investing to grow wealth and well-being.