Insights
The Power of the B Corp movement
Highlights from the B Corp community coming together to talk about the power of investing for change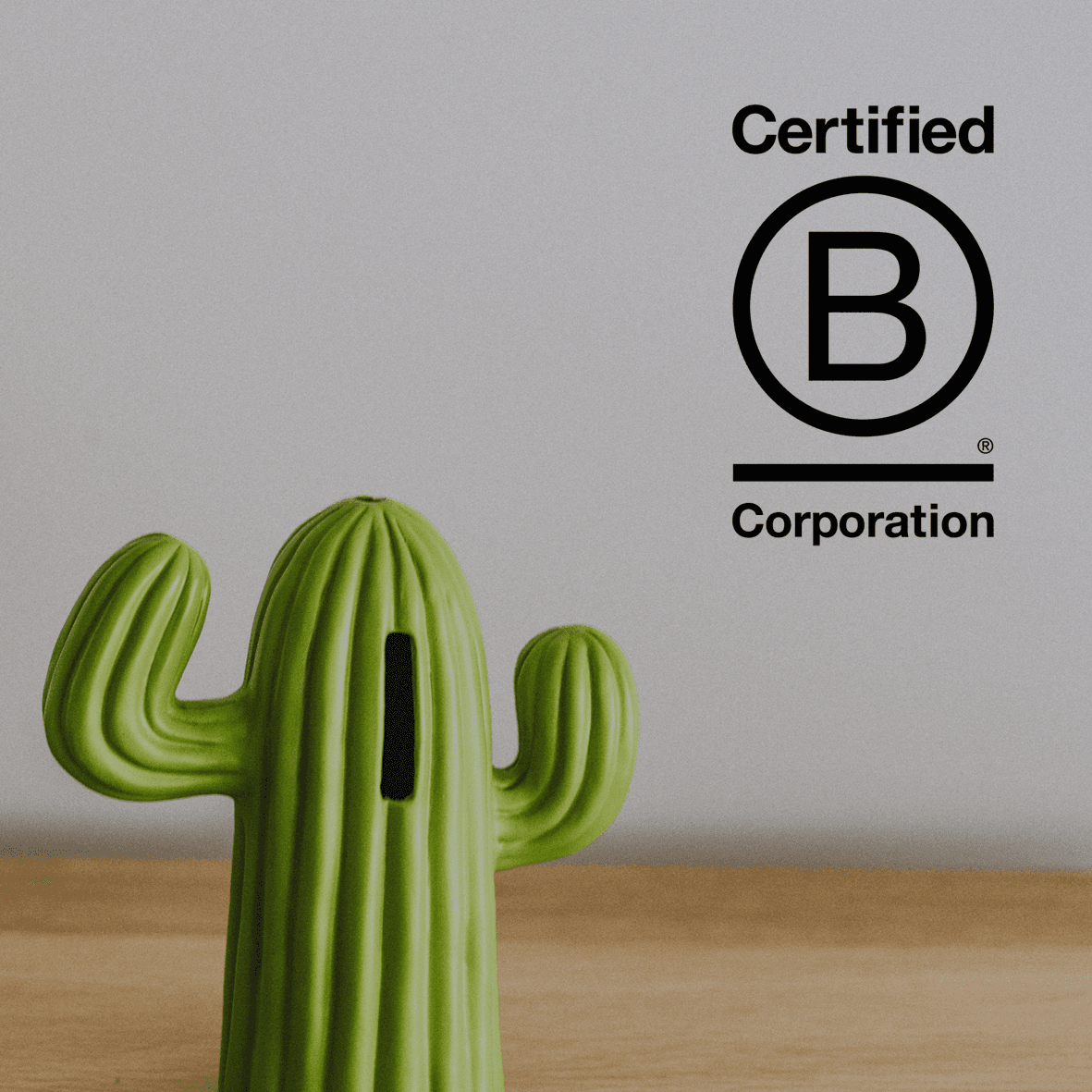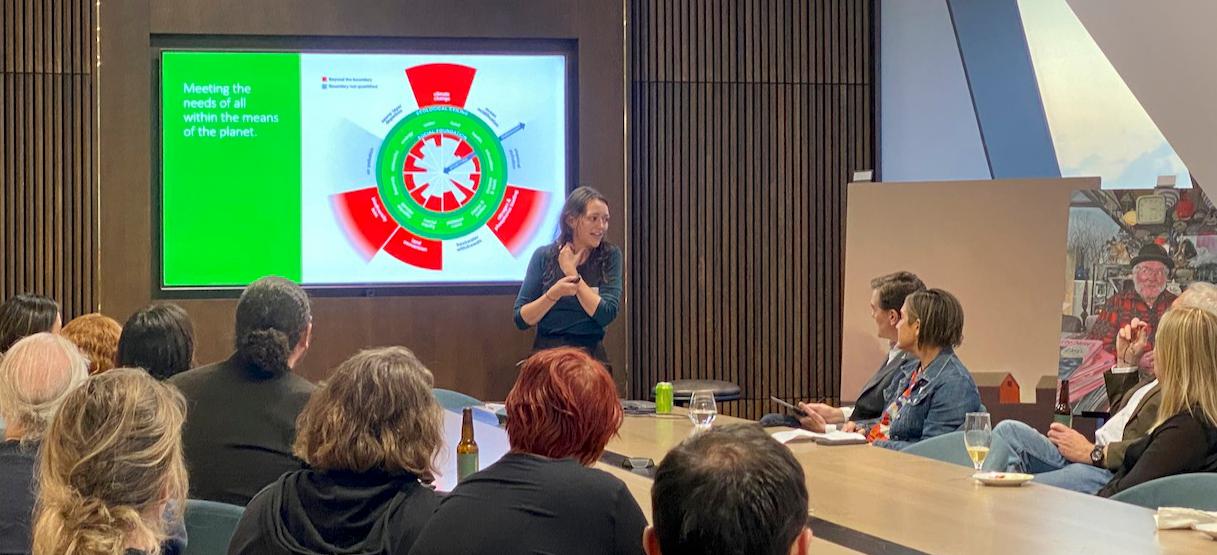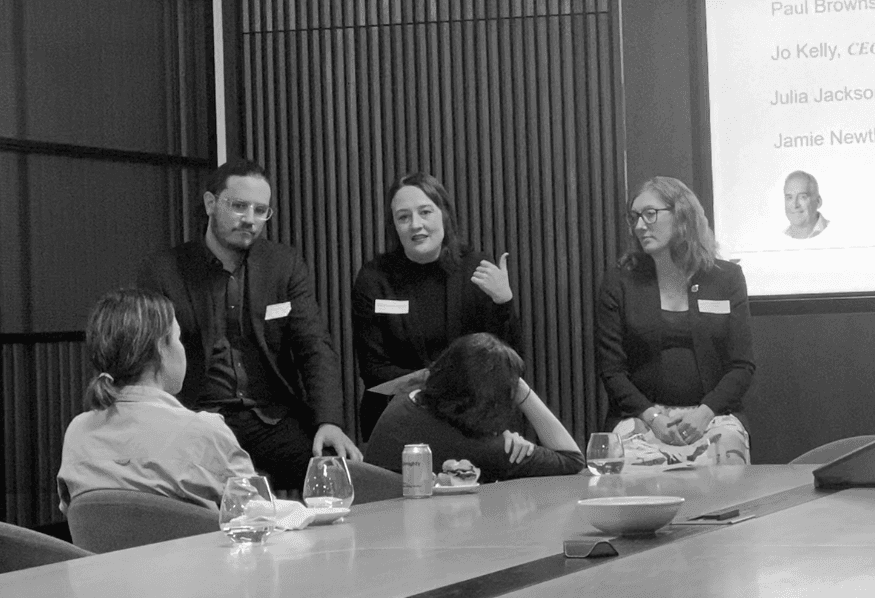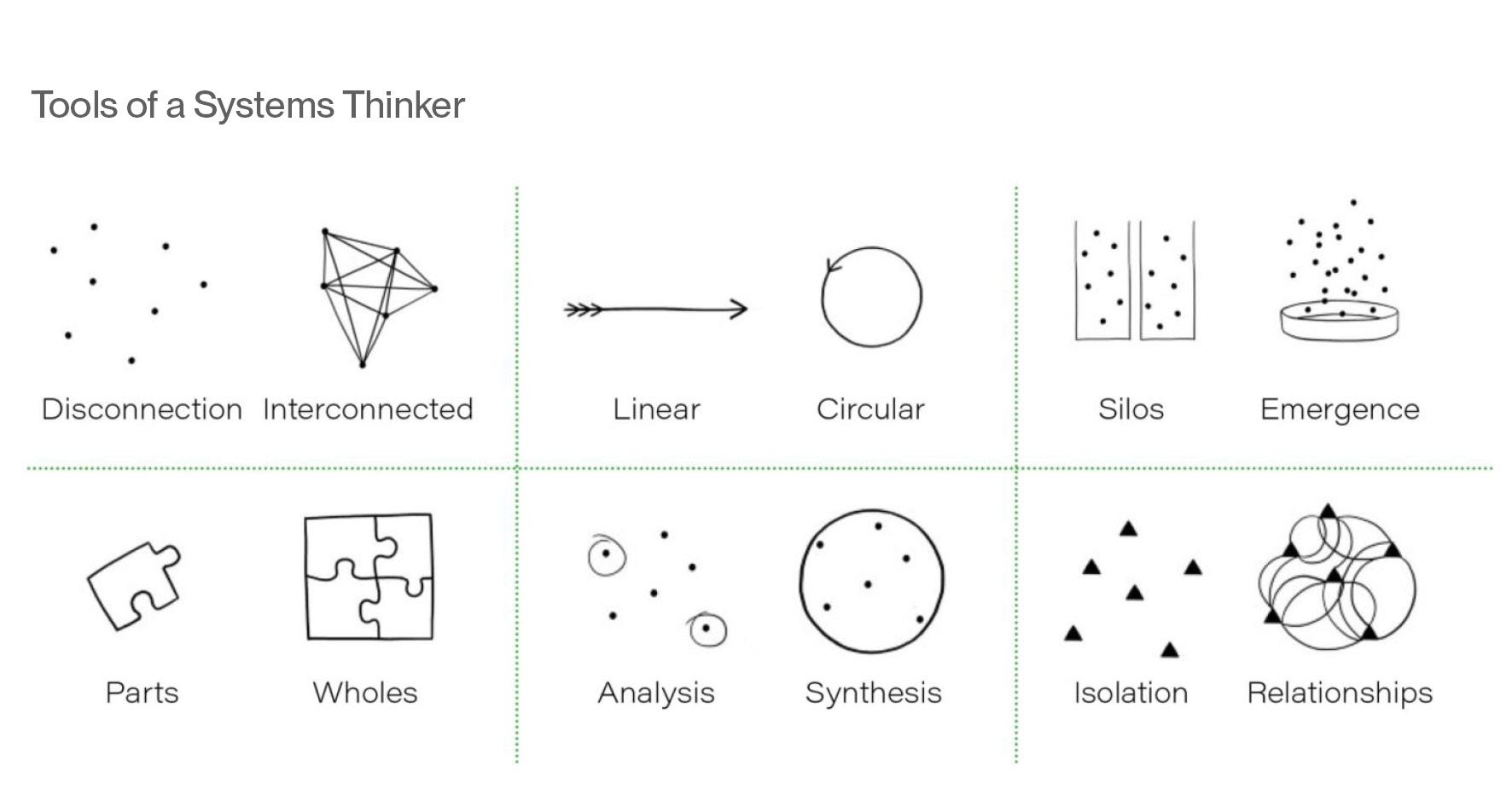 "Alone we can do so little, together we can do so much" Helen

Keller
Pathfinder hosted an inspiring B Corp function last week with fellow members of the B Corp movement. Problems were shared, ideas were bounced around; we felt optimistic about the future and our role within it. We all came away with an appreciation for the positive mahi the community is making as we take on the B Corp mission together.
B Corps are companies that share the mission to transform the global economy to benefit all people, communities, and the planet. B Corp began in 2006 with the idea that a different kind of economy was not only possible, but necessary — and that business could lead the way towards a new, stakeholder-driven model. B Corporations are companies that meet high standards of social and environmental performance, accountability, and transparency.
This event included a presentation on Dirty Dollars and Planetary Boundaries by John Berry, CEO and Kate Brownsey, ESG Analyst both at Pathfinder. Then the floor opened up to a panel discussion and questioning on the topic of investing. We'd love to thank our panel of Jo Kelly, CEO at Centre for Sustainable Finance; Jamie Newth, Soul Capital and lecturer at the University of Auckland; Julia Jackson, Head of Purpose and Sustainability at KiwiBank and panel leader Paul Brownsey, Chief Investment Officer at Pathfinder.
Highlights from the discussions included:
A soulful story about how an impactful investment in a company developing AI software will enable online literature to be communicated in sign language and will consequently change literacy levels of the deaf community globally. And be profitable for investors. – Soul Capital, Kara Technologies
"The Emperor's New Climate Scenarios" - a July 2023 report about the limitations and assumptions of commonly used climate-change scenarios in financial services that has been produced by the Institute and Faculty of Actuaries (advisors to King Charles). A must read for anyone that takes their fiduciary obligations in the future seriously.

How our leaders have knowledge, talent and a good understanding of the problems, yet they are constrained by various, often unspoken, rules that make them weary of making innovative, out-of-BAU changes, as they are afraid they may put their job or professionalism at risk. - Jamie Newth,
Learning how to turn your dirty dollars into impactful dollars and why this is so important when it comes to planetary boundaries. - Pathfinder
Reinventing and re-thinking the systems that have been done the same way for decades so they can enable more impactful lending especially when it comes to innovative Kiwi businesses. – Kiwibank
How being a B Corp is resonating at KiwiBank – both internally and with their business customers who have switched because they can see their claims are authentic. High level discussions focus on the idea that to be successful they will need to deliver on their purpose.
The true cost of transitioning to a carbon neutral economy and how we really need the equivalent of two BlackRock $2 billion climate fund announcements every year for ten years to make an impact. - Jo Kelly. And find out why Pathfinder divested in the company.
The financial systems are likely to crash quite a lot earlier than our physical systems, the things we take for granted aren't a given at this point. For instance, we can't assume managed retreat will be managed – it could be completely chaotic. We urgently need to re-direct capital to enable a smooth transition to a carbon neutral economy and scale-up finance for sustainability solutions. Read more in the Sustainable Finance Forum Roadmap for Action.
Challenging the proposition that money is a tool, but could money be a system and how could we reorientate ourselves? What can we all do differently? Can we drive system change? - Simon Harvey, Proxima
"These events give me the energy to keep doing things differently, you come away feeling energised by the community" says John Berry, CEO Pathfinder